Rep. Raskin's record in Congress by the numbers
During his time in Congress, Rep. Raskin has secured funding for these federally supported programs and organizations that serve the 8th District by working in partnership with colleagues in the Maryland congressional delegation.
Secured more than $265,000 in vouchers to help people in Carroll County get affordable housing
Secured more than $484,000 in funding for the Interfaith Housing Alliance to help low-income people construct and fix homes in Frederick County and Carroll County
Secured more than $11 million for new Metrobuses and to increase service reliability
Secured $120 million to fund the construction of the Purple Line in Maryland, which is expected to remove 19,000 cars from the road per day, generate 6,300 construction jobs, and generate 27,000 permanent jobs
Secured nearly $5.5 million for hiring more firefighters in Frederick County to maintain constant staffing
Secured over $270,000 for hiring and retaining more firefighters in Westminster to maintain constant staffing
Secured more than $760,000 for recruiting and training more firefighters in Montgomery County, including over $536,000 for the Montgomery County Volunteer Fire-Rescue Association and over $244,000 for the Cabin John Park Volunteer Fire Department
Secured more than $653,000 to repair roads after flooding and mudslides in Frederick County
Secured $50,000 to support volunteer community service efforts as part of MLK Day of Service in Montgomery County
Secured $481,000 to combat the opioid crisis in Maryland, including $167,000 for The Community Clinic in Silver Spring, and $167,000 for Mobile Medical Care in Bethesda
Secured over $2.5 million to combat the opioid crisis in Maryland by supporting the efforts of the Maryland State Police
Secured more than $6.1 million for ocean education activities of the National Marine Sanctuary Foundation in Silver Spring
Secured more than $296,000 for a UMD/Montgomery College/Prince George's Community College partnership to train STEM educators
Secured $2.7 million for the University of Maryland (UMD) and National Institute for Standards and Technology (NIST) Center for Neutron Research (NCNR) for research on neutron scattering, and educate the public on the field of neutron scattering
Secured $10 million increase for the U.S. Army Medical Research and Materiel Command (USAMRMC) at Fort Detrick in Frederick to support grants for research into multiple types of cancer
Secured $125 million for the Howard Street Tunnel project in Baltimore, allowing double-stack rail travel from the Port of Baltimore to support the economy statewide and create more than 7,000 jobs
Secured over $6.5 million to expand and modernize the Port of Baltimore, increasing capacity and growing Maryland's economy
Secured over $43 million to counter homelessness in Maryland, including over $384,000 for efforts in Carroll County and over $3,228,000 for efforts in Montgomery County
Endorsements of Rep. Raskin in the 2020 election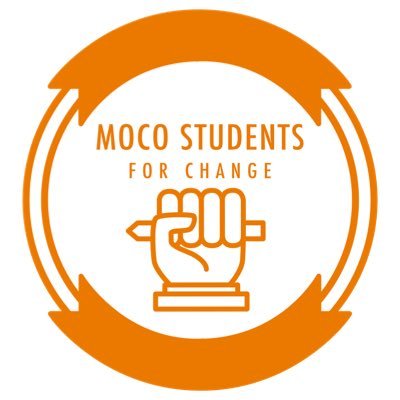 Policy positions
Confronting the climate crisis
We must reorganize the federal government to effectively confront this civilizational crisis. I support policies to transition to a green economy, invest in clean energy technologies and help fossil fuel industry workers retrain for new jobs. My colleagues and I are also working on a plan to revitalize America's ailing infrastructure in a way that advances our urgent environmental goals.  The increasingly focused policy and community response to the coronavirus—led from the bottom-up by states and counties over the dangerous negligence of the Trump Administration and by the House of Representatives in Washington—will be a model for national unity and organizing against climate chaos. Climate change isn't just an issue, it's the entire context within which we must make our public policy decisions.
Protecting health care
I have consistently fought to defend the ACA and the lifesaving coverage it provides to millions of individuals with preexisting conditions. It has been under unremitting legislative and courtroom attack by the GOP. While we work to protect the ACA, I strongly support moving towards a single-payer universal healthcare system that does not exclude anyone and saves hundreds of billions of dollars spent on insurance bureaucracy.
Ending the epidemic of gun violence
I support a universal background check; a ban on assault weapons and high-capacity magazines; and barring violently dangerous people from possessing or purchasing firearms; and will not rest until we hold the gun industry accountable for its role in deadly firearm-involved violence. I worked and voted to pass several bills out of the Judiciary Committee including HR 8, HR 1186, HR 1236 & HR 2708.  We need to end America's status as an outlier and outlaw country when it comes to public safety and firearms.
I voted for passing the Paycheck Fairness Act (HR 7) and the Raise the Wage Act (HR 582) –– I advocate raising the minimum wage to $15 an hour, and am fighting to defend the right to organize and collective bargaining.
Reducing the income gap 
We need to reverse the GOP tax scam that gave massive corporations outrageous tax cuts while increasing taxes on middle-class families. We need to support working families by raising the minimum wage—and all wages by promoting the right to organize and bargain collectively, lowering healthcare costs, providing paid family leave, promoting debt-free college and expanding affordable housing.
Protecting women's health choices
I fought to renew the Violence Against Women Act, oppose all efforts to undermine choice, and support repeal of the Hyde Amendment.
Campaign finance reform
As "one of America's most ardent advocates for democracy" (The Nation) Jamie is a champion of sweeping campaign finance reform, a powerful defender of voting rights, and a passionate critic of Citizens United and the Roberts Court's systematic deregulation of big money in politics. 
I believe that we should preserve and strengthen Social Security without endangering the benefits seniors have earned after a lifetime of work. 
Promoting education and working for the success of all students
I support efforts to provide relief to the millions of Americans struggling with student loan debt, including HR 2186, HR 770, HR 2648, and HR 1070. Also, as Representative of tens of thousands of dedicated public servants, I am working to defend and strengthen the Public Service Loan Forgiveness program.  We need to make aggressive progress towards the goal of debt-free college for all.
A constitutional law professor and author of several books, including the Washington Post Bestseller Overruling Democracy: the Supreme Court versus the American People, Jamie is a lucid and passionate voice defending constitutional freedom and recovering the Constitution and its true meanings from Tea Party extremists. 
Comprehensive immigration reform
We need to end the cruel and inhumane treatment of children and families at our border and stop funding the president's dangerous and profligate border wall; restore protections for refugees and asylum seekers; and pass HR 6, the Dream and Promise Act, to provide a pathway to citizenship for DREAMers and families that have lived here for years due to disaster or conflict in their home countries.  Then we need to move to comprehensive immigration reform.
As a State Senator and U.S. Representative, Jamie has constantly backed efforts to provide greater employment, educational and housing opportunities for Maryland's veterans.  
Ending discrimination
On the Judiciary and Oversight Committees I'm working to expand voting rights; protect freedom of religion while stopping the new argument that businesses have a religious right to discriminate against LGBTQ Americans; protect equal employment rights; stop sexual harassment; and include the disabled. We need strong laws to block violations of civil rights and civil liberties of the people.    
The President's decision to topple the Iran Deal was dangerous folly. The deal provided the international community with tools to confine Iran's nuclear ambitions, and subjected Iran's nuclear program to rigorous inspection and monitoring. Without the deal in place, it is easier for Iran to obtain a nuclear weapon. The whole debacle undermines American credibility and influence on the world stage, and creates instability.
Throughout Jamie's time in public office, he has championed animal rights and animal welfare.